Hello everyone. This is my very first entry into ZIRCAR's blog. Please bear with me.
I just wanted to share our listing that appears on the Thermal Processing Storefront. Here is a brief look at what you can read when you hit the link below.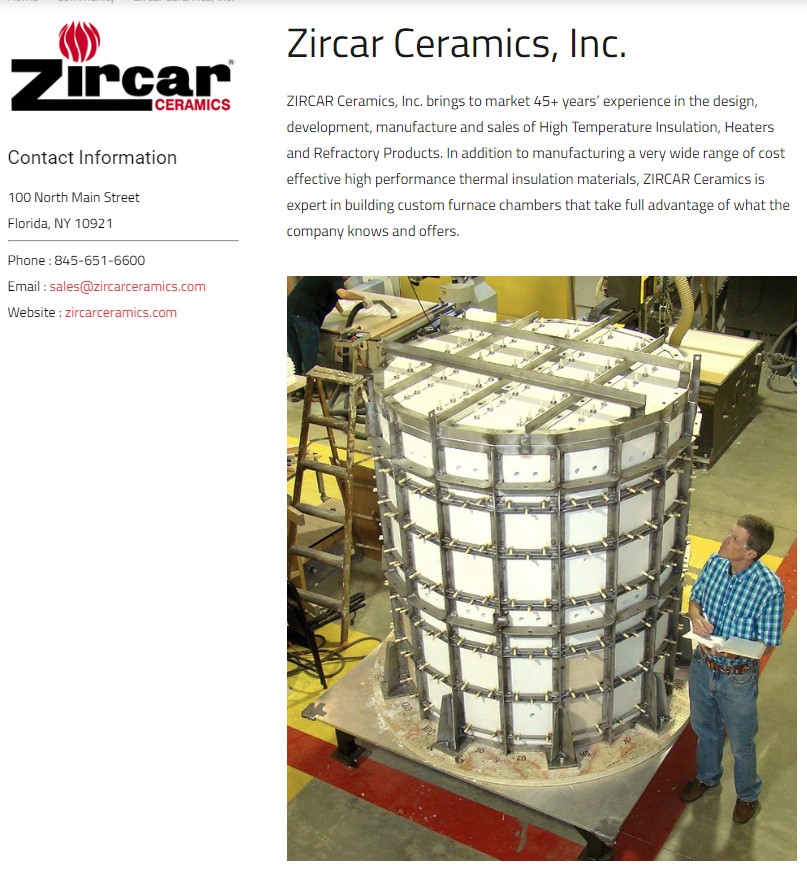 Stay tuned for more. Thanks for reading!
David Hamling
Vice President
(845) 651-6600
sales@zircarceramics.com